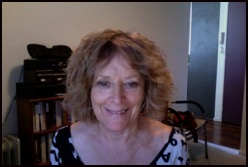 I am a registered psychologist with over thirty years experience in private practice with adults, adolescents, families, couples and groups.

I am the Director and a Senior Trainer of the Australian Radix Training Centre and the North American
Radix Institute
which offers a three year training program in the theory and application of somatic psychotherapy.

Brief Work History & Training

I completed my Masters Degree in Psychology in 1974 at the University of Melbourne. For seven years I was employed as a tenured lecturer in psychology at Sturt CAE, South Australia, teaching developmental psychology and group work and counselling skills.

In 1981 I moved to Los Angeles USA and studied Radix body centred psychotherapy. On my return I went into private practice as a psychologist and somatic psychotherapist. In 1988 I was invited to be a trainer for the Radix Institute, USA. Since then I have been involved in private practice providing counselling, psychotherapy, groups and workshops addressing a broad range of life issues and in developing curriculum and training of psychotherapists and counsellors in somatic psychotherapy.

As part of my private consultancy, I have led somatic psychotherapy experiential and training workshops throughout Australia and the USA and have continued from time to time to teach psychology at postgraduate and graduate levels at universities in Australia. Most recently I was a part time lecturer for the Masters in Clinical Psychology program at the University of South Australia and the Development, Learning and Teaching program at Flinders University.


I am a Board Approved Supervisor on the National Register for Psychologists, a clinical member on the Psychotherapy and Counselling Federation of Australia's (PACFA) National Register and an approved Supervisor for PACFA. I recently became a member of the Peer Review Committee of the International Body Psychotherapy Journal. I am also approved as a Vietnam Veterans Counsellor and Medicare Mental Health Worker.

In Australia, I am eligible for membership of the Australian Psychology Society, a member of the Australian Radix Body Centered Psychotherapy Association and the USA Body Psychotherapy Association.

After 30 years of a full and flourishing practice in Adelaide, in June 2010, I moved back to my home town, Melbourne to open a Melbourne based consultancy.

I live in the inner north of Melbourne with my husband of 37 years,
Robert Brodie
and have an adult son.