Weekend Workshops


Radix residential weekends are challenging, enlivening and fun. They offer participants an intense experience of Radix work without the daily distractions of work, relationships and maintenance issues. If you haven't experienced Radix work before they are a good introduction because of the concentrated focus. They are also valuable as an adjunct to regular individual work as participating deepens personal work and offers you support from other group members.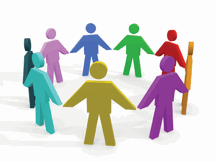 New issues different from those in individual work often arise because of the wide range of concerns of participants and the interactive nature of the weekend. This helps you discover new ways of functioning that will add passion and commitment to your personal and professional life. If you are not a regular client of mine, an interview may be required prior to commencement of the workshop. There will be no fee for this.

Throughout the weekend there is an opportunity to work individually, in pairs and in the larger group. Each participant receives an individual session from me at some stage during the workshop.

These workshops can be residential and non residential. It is possible to claim some rebate for these workshops if you are on a Mental Health Plan. When booking into a workshop please indicate that this is your intention and I will then be able to complete the necessary paper work for you to make this claim. As with my individual clients I require you to pay me the full fee and then seek the rebate from Medicare. The total rebate for the year for groups is $212.50. The maximum claimable for any single residential workshop is $127.50.


Workshops scheduled for this year 2021 are:



Melbourne Radix Workshop Dates:

December 3rd - 5th 2021 This is a non residential workshop open and suitable for people experienced in Radix work and for those who are curious and have no experience.


Click here for flyer with further information about these workshops or the next upcoming Residential Workshop.


Adelaide Radix Workshop Dates:

Dates to be confirmed. To express interest contact Jacquie Cliff. jacquie302@ozemail.com.au

Darwin Radix Workshop Dates:

Dates to be confirmed. To express interest contact Helen Stathis. helen.stathis@gmail.com

Sydney Radix Workshop Dates:

Yet to be confirmed. To express interest contact Narelle McKenzie. narellemckenzie@internode.on.net