Couple or Family Sessions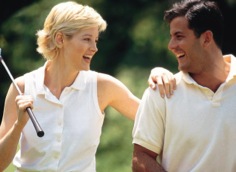 In these sessions a traditional verbal / cognitive counselling approach is combined with a
Radix body centered orientation
.


This integrated way of working is especially effective for working with couples and families as a large part of our communication with each other occurs non verbally. And these non verbal habits of communication have a strong, often unconscious impact on the intimacy of our relationships.

Couples and families come to therapy for a variety of reasons. Usually support is sought after unsuccessful attempts to resolve issues by themselves. Many different issues can be addressed in these sessions including, deepening intimacy, conflict, different ideas on raising or having children, infidelity, different sex drives or financial concerns.


Couples and family sessions are are usually scheduled for an hour and a half but longer sessions can be negotiated.